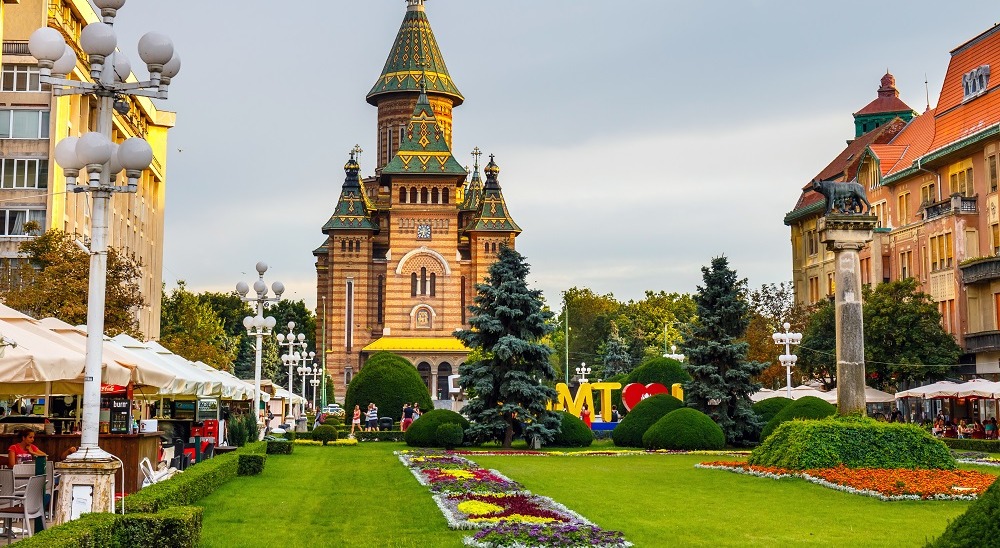 Timisoara, Romania
Viewed 1 time
Created by smeen (smeen23953105)
---
Day 1 - City Downtown
The first place you should visit is the city downtown. Once there, check out the Palace of Culture building where the Romanian National Opera reside along with three beautiful state theatres 1. Mihai Eminescu National Theatre, 2.The Hungarian Csiky Gergely State Theatre and 3. The German State Theatre (a unique situation of 3 amazing European theatres in one locale). You should also see The Metropolitan Cathedral of Timisoara, Banat Museum and The Central Park area. Just by walking around this area you will see lots of beautiful building and an array of shops.
Piața Victoriei 6, Timișoara, Romania
---
Day 2 - Freedom Square
The next place you can visit is Freedom Square. See range of beautiful historical buildings and The Maria Theresia Bastion which is nearby. It is also great to visit in the evening and stay for a drink and bite to eat!
Piața Unirii, Timișoara, Romania
---
Day 3 - Iulius Town
Iulius Town started as the first mall in Timisoara. Over the years it has grown and now many International brands are on display with some of the most beautiful and newest concepts stores available in Europe. There are also a variety of themed cafes and restaurants, with terraces and views of the adjacent green parkland area, confirming Iulius Town as one of the most popular destinations in the west for shopping, leisure, parties and socializing.
Iulius Town Timișoara, Piața Consiliul Europei 2, Timișoara 300627, Romania