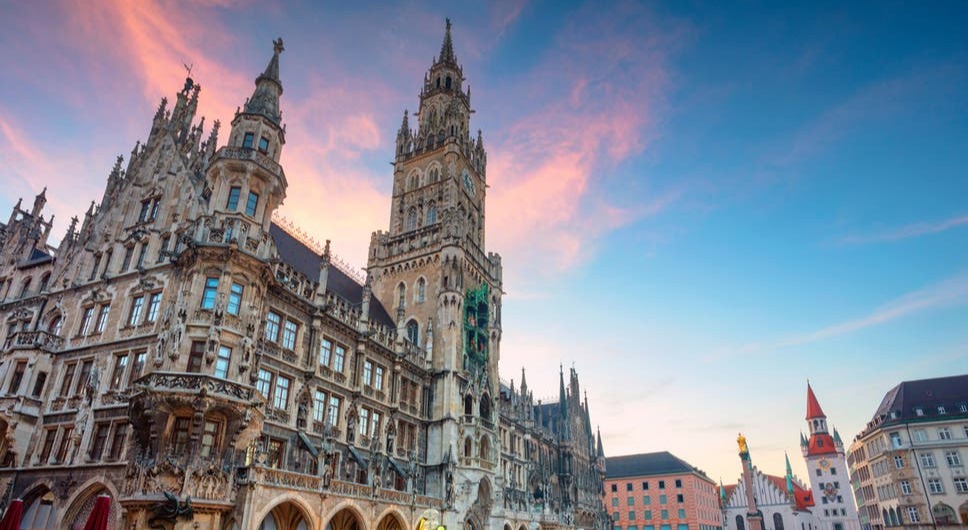 Munich, Germany
Viewed 1 time
Created by Serenna (SERENNA-SM1)
Bavarian capital, home of the fairy tale part of Germany! There you will find easy access to beautiful lakes and nature around historical towns and magnificent castles! Known for its Oktoberfest, Munich has a lot more to offer!
Munique, Alemanha
---
Day 1 – Old Town, English Garden and Hofbräuhaus München
Begin the day in the most famous part of the city, the Old Town. Start at Marienplatz, from there you can visit many touristic places by walking. Check out the Neues Rathaus (New Town Hall) and its incredible architecture, it's a very touristic spot in the heart of the city. From there, go to Frauenkirche and St. Peter's Church, two beautiful churches. Enjoy the sunset by the English Garden and finish your night at the famous Hofbräuhaus München! It's practically a touristic attraction with a 3-floor beer hall dating back to the 16th century, serving traditional German food in a lively place with live music where the employees wear traditional costumes! Order the famous one litre beer mug and one of the delicious German delicacies, they also offer giant pretzels and many different types of sausages!
Old Town, Munich, Alemanha
---
Day 2 – Museums and Palaces, Viktualienmarkt and Allianz Arena (FC Bayern home)
You might want to check some of the many museums and palaces around the city, such as the Munich Residenz, the Deutsches Museum and the Pinakothek der Moderne. After that, take a look at the Viktualienmarkt, it's a huge open-air market where you will also find many biergärten, a place to relax and drink good German beer! If you are a football fan, the FC Bayern home will be a great idea, take the public transportation and join a tour inside of the Allianz Arena! It's around one hour from the city and you can also visit the FC Bayern Museum.
Viktualienmarkt, Viktualienmarkt 3, 80331 München, Alemanha
---
Day 3 – Neuschwanstein Castle!
When in Munich, you must visit the most famous castle in Germany and probably in the whole world! It was the real-life inspiration of the Disney logo, shown before each Disney film and the castle at the 1950 Disney animated film, Cinderella. Neuschwanstein Castle is a charming castle dating back to the 19th century that will make you feel part of a fairy tale! Next to Füssen, a town two hours by train from Munich, at the top of a hill, you can take a look for yourself at this breath-taking architecture! Join a tour inside of the castle, take the famous post-card picture at the bridge in front of it and appreciate the view of the lake. Depending on the season, you might prefer buying your tickets online, go early and enjoy this amazing day trip!
Castelo de Neuschwanstein, Neuschwansteinstraße 20, 87645 Schwangau, Alemanha