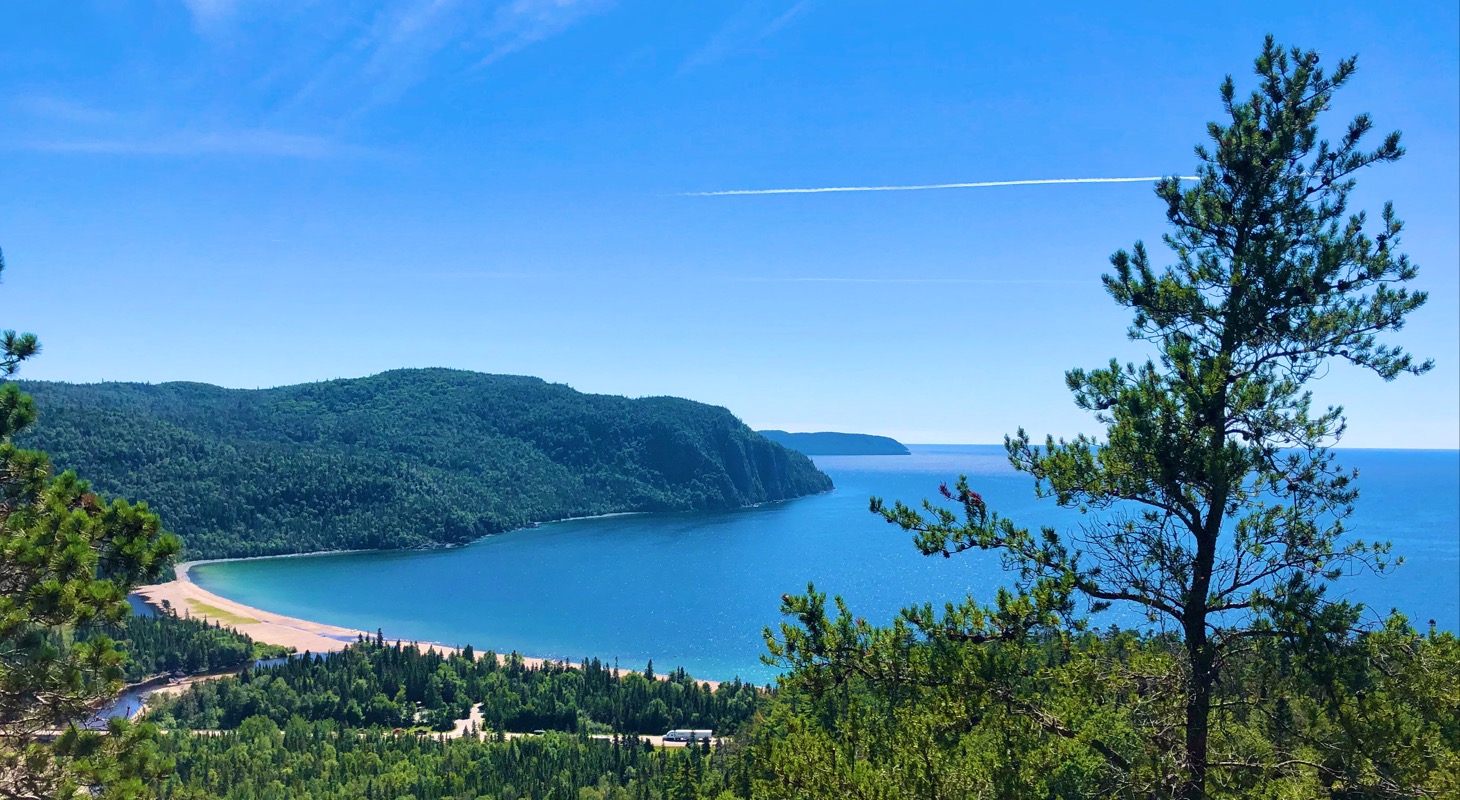 Lake Superior, Canada
Viewed 1 time
Created by Shirley (SHIDAVIS-88 )
3 Day Adventure
Lake Superior Provincial Park, 96 Broadway Avenue, Wawa, ON P0S 1K0, Canada
---
Day 1 - Nokomis Trail & Katherine Cove
The Nokomis Trail is a 5km hike at Old Woman Bay.  A hiker's paradise with steep inclines, rock studded trails and scenic lookouts. After the hike, the beach across the street is a welcome relief and a great way to cool down. Don't miss the face of the old woman carved into the cliffs at this beach. A 30 minute drive will take you to a hidden gem called Bathtub Island in Katherine Cove. The walk through the shallow clear waters to the island is a must do. The natural tub carved into the landscape has one of the warmest waters in all of Nortgern Ontario. Watching the sunset as you relax is the perfect way to end your day.
Nokomis Trail, Algoma, Unorganized, North Part, ON P0S, Canada
---
Day 2 - Agawa Pictographs, Chippewa Falls, Crystal Falls
Agawa Rock pictographs are very unique to this part of Ontario. The artworks on the rock surfaces etched out centuries ago are a sight to behold. A very easy trail leads you to the rock ledge from where you can view these as well as enjoy the views of Lake Superior. From here you could easily chase the waterfalls of Algoma, they are beautiful and easy to access. Chippewa falls can be viewed right off highway 17. You can easily climb and sit atop the rocks for a close up view of the rushing rapids. At crystal falls, a boardwalk offers easy access to view the falls from vantage points.
Agawa Rock Pictographs, Algoma, Unorganized, North Part, ON, Canada
---
Day 3 - St. Joseph Island
A 40 minute drive from downtown Sault Ste Marie to St. Joseph's island is a perfect way to spend your day. The island has many unique points of interest starting with Fort St.Josephs historic museum for history buffs. The ruins are situated along the shores of Lake Huron. For avid Gardeners Adcocks Woodland gardens offer myriad flowers, ferns and a tranquil spot to just be. A walk along the boardwalk at Hilton beach, swimming and eating at one of the cafes rounds out our 3 day trip.
St. Joseph Island, St Joseph Island, Ontario P0R, Canada