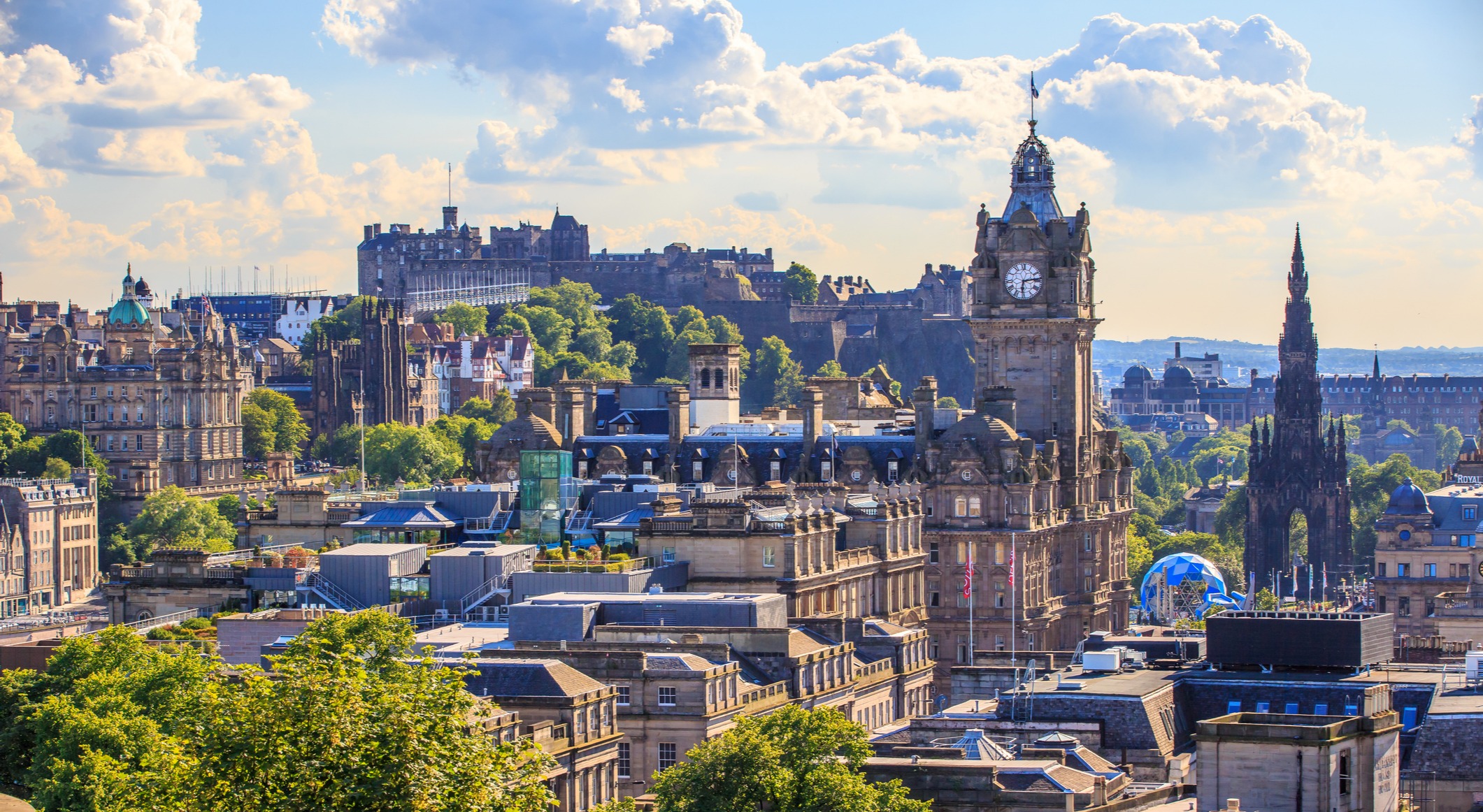 Edinburgh, Scotland
Viewed 1 time
Created by Nadia (NADIAD)
---
Day 1 - Edinburgh Castle
Edinburgh's Old Town is the heart of the city, the Old Town is the area where the most historic attractions can be discovered. Begin your day at Edinburgh Castle to see the Scottish Crown Jewels and the Stone of Destiny, the castle is also home to the National War Museum. Next, explore the Royal Mile on foot and check out the various shops, restaurants and pubs along the way, as well as the famous St Gile's Cathedral. To finish off your day, venture to the other end of Royal Mile and visit the palace of Holyroodhouse, one of the Royal Residences, you can even take a tour to see Mary Queen of Scot's bedchamber!
Castlehill, Edinburgh EH1, UK
---
Day 2 - Royal Botanic Gardens
Spend the morning touring the Royal Botanic Gardens. The gardens offers fantastic views of the capital's skyline, and is located just a mile from the city centre. Visitors can explore the garden's incredible glasshouses, exhibitions and beautiful plants and flowers. Next, head to Princes and George Street, the ideal destination if you want to go shopping. End your day at the Elephant house, a gourmet tea and coffee house where JK Rowling wrote Harry Potter and the Sorcerer's Stone.
Royal Botanic Garden Edinburgh, Arboretum Pl, Edinburgh EH3 5NZ, UK
---
Day 3 - National Museum of Scotland
End your trip at the National Museum of Scotland, the museum is housed in a magnificent Victorian building and has a little bit of everything with exhibits covering art, design, world cultures and even dinosaurs too. Finish off the trip by climbing Arthur's Seat, the views from Arthur's Seat are phenomenal with 360 degree views of the city.
Chambers St, Edinburgh EH1 1JF, UK