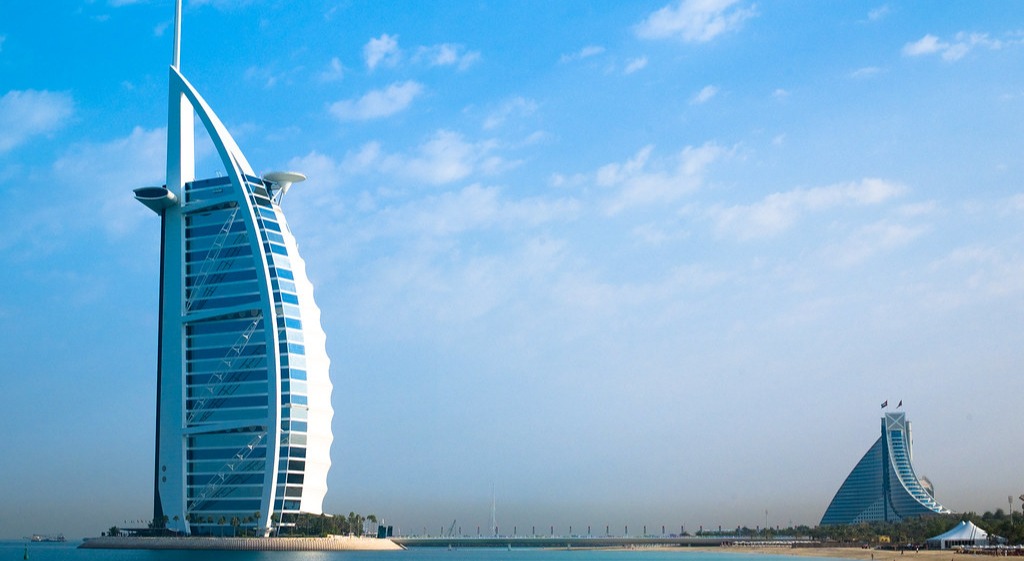 Dubai, United Arab Emirates
Viewed 1 time
Created by Jade (JADEASHCROFT)
---
Day 1 - Dubai Mall and Burj Khalifa
If you want to get the best of the city of Dubai, the Dubai Mall is the place to start. After you shop at the numerous stores there, head to the Dubai Aquarium in the mall to discover one of the largest aquariums in the world! The Dubai fountain is a dancing fountain show situated next to the Dubai Mall with views of the Burj Khalifa. Head to Souk al Bahar for dinner with a view of the fountain show. Its magical!
The Dubai Mall, Financial Center Street, Along Sheikh Zayed Road, Next to Burj Khalifa - وسط مدينة دبي - دبي - United Arab Emirates
---
Day 2 - Jumeirah Madinat and Desert Safari
Immerse yourself in the culture and heritage of Dubai by visiting the Jumeirah Madinat. After strolling around, ride a boat on the canal and explore the architecture, hotels and enjoy dining in the restaurants. Your trip would not be complete without experiencing Dubai's desert safari. There are lots of fun activities to take part in such as: camel riding, sand boarding and dune bashing.
Madinat Jumeirah, Dubai - Al Sufouh 1 - Dubai - United Arab Emirates
---
Day 3 - Mall of the Emirates and Kite Beach
Luxury shopping, beachside relaxation and thrilling adventures. You are going to get all these in your last day in Dubai. Start by visiting Mall of the Emirates and shop till you drop, then why not head to Ski Dubai inside the mall! This indoor ski park is sure to take you breath away! The snow rides and penguins there all make it an extraordinary place to be. End your day at Kite Beach. There are lots of cool cafes around and you can get a beautiful view of the iconic Burj-Al-Arab. Catch the sunset and unwind as you come to the end of your trip.
Mall of the Emirates, Sheikh Zayed Rd - Al BarshaAl Barsha 1 - Dubai - United Arab Emirates