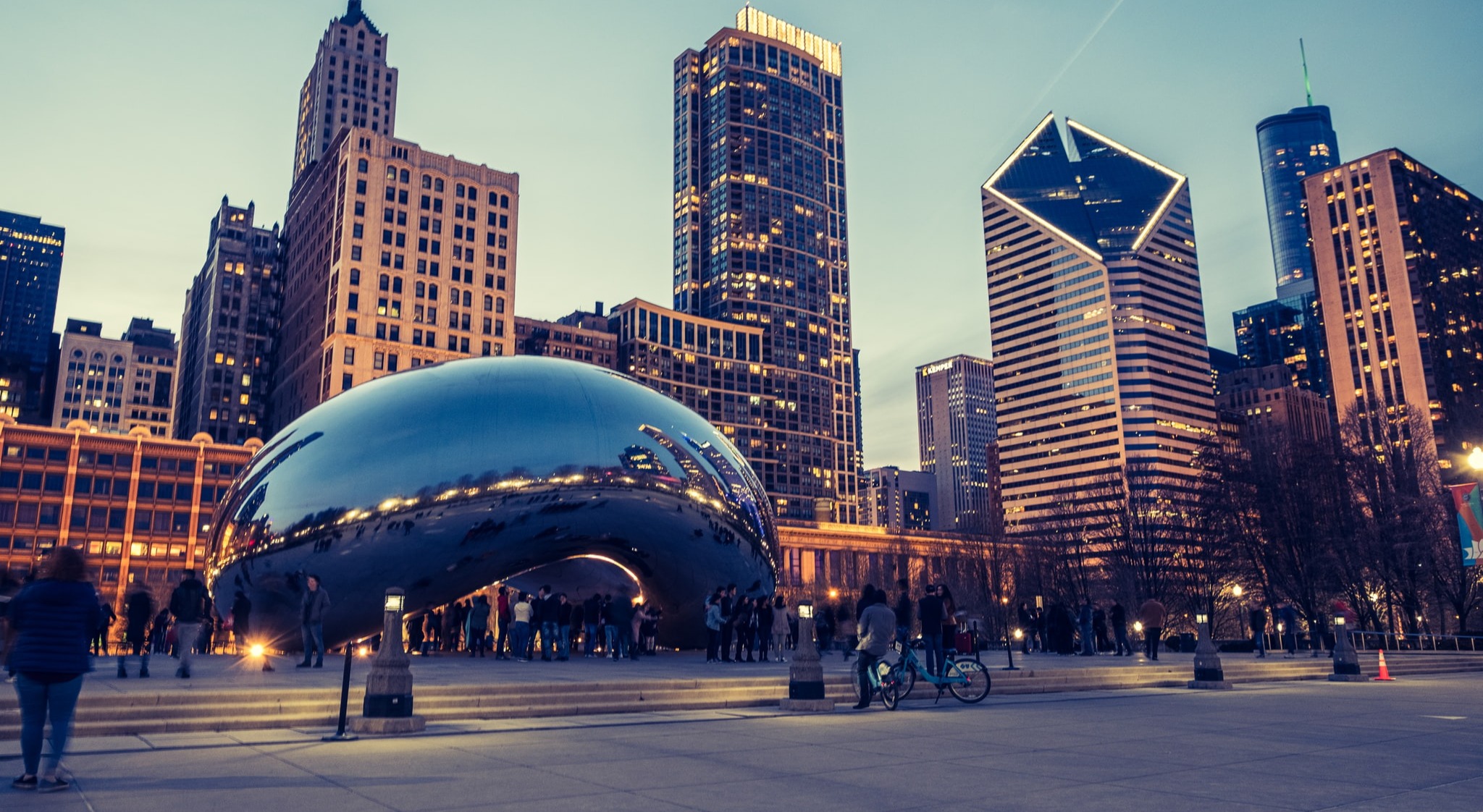 Chicago, United States
Viewed 1 time
Created by Barry (BPICKARD20002598 )
3 Day tour of Chicago
Chicago, IL, USA
---
Day 1 - The Magnificent Mile
Start your day by getting a birds eye view of the city at the 360 Chicago Observation Deck of the John Hancock Center. Then walk down the thirteen block stretch known as the Miracle Mile, which showcases the very best of Chicago's style and flavour. Cross over the historic DuSable drawbridge and join the Chicago Riverwalk, heading towards Lake Michigan, before experiencing Navy Pier, with its amusements, shops, eateries and splendid lakeside view of the Chicago skyline.
Magnificent Mile, Chicago, IL 60611, USA
---
Day 2 - Grant Park
Make an early stop before the crowds arrive at the Cloud Gate sculpture (also known as The Bean) and experience the many attractions of the Millennium Park. Then visit the neighbouring Art Institute of Chicago to explore the greatest impressionist collection of art outside of Paris. Spend the afternoon wandering down Grant Park, taking in the Seated Lincoln statue and the Buckingham Fountain, before arriving at the Field Museum. Spend an hour or two surveying this great natural history museum which boasts SUE, the world's most complete T-Rex skeleton.
111 S Michigan Ave, Chicago, IL 60603, USA
---
Day 3 - The University of Chicago
Begin the tour at the largest science museum in the Western Hemisphere - the Museum of Science and Industry. Afterwards, enjoy the surrounding Jackson Park, before heading over to the campus of the University of Chicago. Delight in the stunning architecture of the university and contrast with a tour of Frank Lloyd Wright's Robie House, which is possibly the most important building in the history of American architecture. While on campus, also check out the Oriental Institute Museum and the Rockefeller Memorial Chapel, whose soaring steeple makes it so reminiscent of a medieval European cathedral. If time permits, spend the rest of the day winding down as you stroll through Washington Park, taking in the sculptures and the Fountain of Time.
5801 S Ellis Ave, Chicago, IL 60637, USA