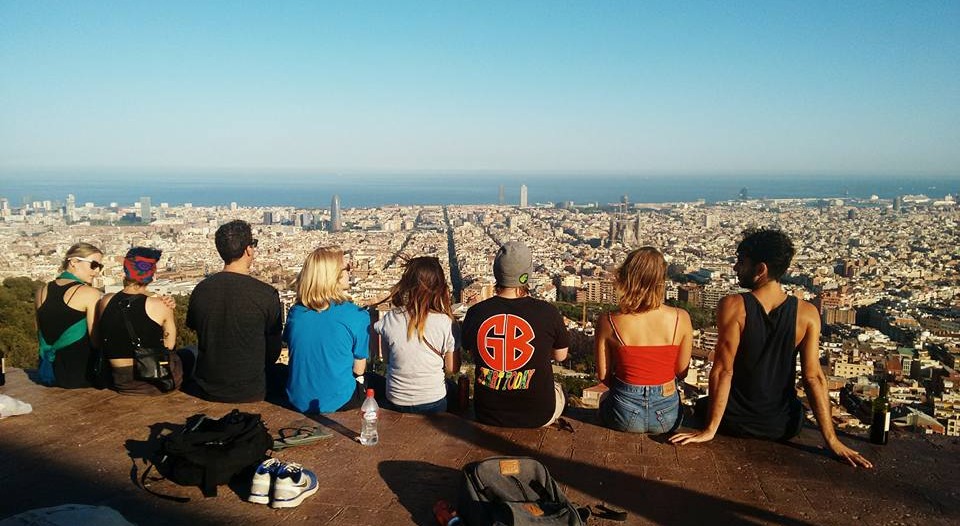 Barcelona, Spain
Viewed 1 time
Created by Lucas (LUCASARTES )
---
Day 1 - La Rambla
Wander through Barcelonas most famous street in the centre of the city, La Rambla. Visitors will notice the various sections are named after saints as between the 16th to 18th century the street was lined with churches and convents. Today only the Barcelona Cathedral remains. There are plenty of tapas bars and restaurants on the main street to visit and have the first Spanish flavour in your trip! On this beautiful tree-lined pedestrian street there is also plenty of stores and pit stops for sangria drinks! Next, head to La Boqueria Market for loads of fresh fruit juices, candy and cured meats!
la champenyeria
---
Day 2 - Barceloneta Beach and Montjuic
Visit Barcelona's sandy beaches, seafood restaurants and clubs along the boardwalk at Barceloneta Beach. Swim or stand-up paddle board at the beach! Among the attractions on the beach are German artist Rebecca Horn's Homenatge a La Barceloneta monument. The monument is one of several contemporary sculptures installed on Barcelona's waterfront. Next, ride to the top of Montjuic by cable car and visit the Montjuic municipal swimming pool that has one of the most incredible views of the city (only open in the months of July and August)!
Barceloneta
---
Day 3 - La Sagrada Familia and Sunset at the bunkers of Carmel
Spend the morning at La Sagrada Familia, the world's largest unfinished Roman Catholic church designed by the famous Catalan architect Antoni Gaudi. The church is one of the most popular tourist attractions! Inside the church, witness the beauty of the stained glass that brings the building to life. Its rainbow colours of light shower down onto the walls around you making it an amazing place to get some photos! Next, take a sunset stroll at the bunkers of Carmel, one of Barcelona's most popular sunset spots for its panoramic views of Barcelona. The site is an abandoned military aircraft defence. Bring your own drink and food, since there's no bar or restaurant up there!
Bunkers del Carmel